Refund Office in Downtown
Customers
New Tax Free Service Refund Offices in Italy Downtown
Click on the city to obtain more information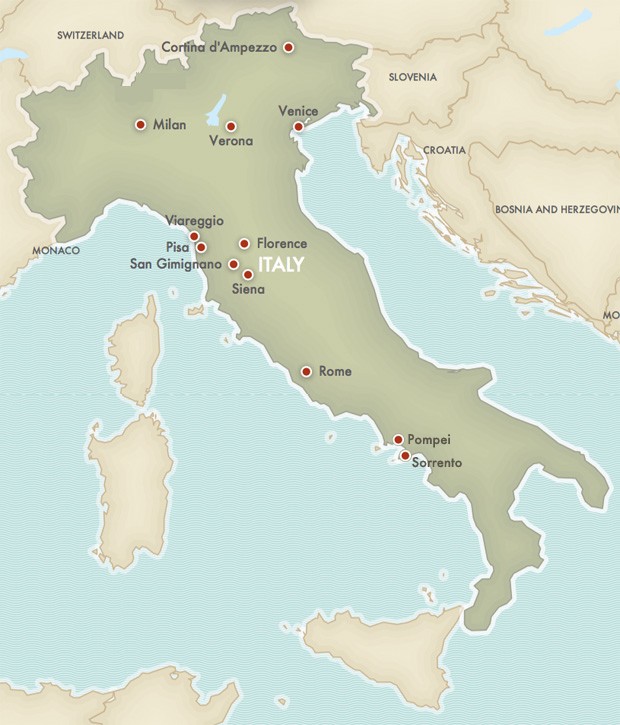 If you are a non European Union resident spending at least 154,94 Euro in any New Tax Free affiliated store, you are entitled to a refund of sales tax (IVA) included in the price of the goods you purchase. Ask the shop for a new Tax Free document. If you leave the European Union within 3 months and have your New Tax Free document stamped by Customs, you are entitled to a refund of sales tax. Please remember to have your unused goods ready for possible inspection at the airport. Please write your name, address and passport number on the document and indicate your refund choise clearly. You may choose to be refunded in the following ways: cash refund directly in the city center or in the airport you depart from, credit card or international cheque. For the credit card and cheque options, ensure you mail your document using the New Tax Free prepaid envelope provided.
At the Shop: All NON-EU CITIZEN are entitled to the reimbursement of the VAT tax when purchasing personal goods for amount over 154,94 spent in each shop. Important: To receive the reimbursement the NEW TAX FREE VAT REFUND SERVICE FOR TOURISTS invoice issued by retailer must be kept together with the goods.
At Customs: When departing from any country in the European Union the NON-EU CITEZEN going throught the last customs point in the European Union, needs to have the TAX FREE invoice stamped by a Customs Officer. The good purchased must be available for inspection still unused.
The invoice: The NEW TAX FREE VAT REFUND SERVICE FOR TOURISTSinvoice, duly stamped at customs, must not be handed to anyone. The NON-EU CITEZEN shall mail the invoice to NEW TAX FREE VAT REFUND SERVICE FOR TOURISTS within 60 days from the date of iusse, using only the self-address envelope supplied by the shop. Postage is necessary only in mailed outside Italy.
The Refund: NEW TAX FREE REFUND SERVICE FOR TOURIST will credit the VAT TAX refund or directly to the Client's Credit Card account or send an International Cheque in foreign currency minus expenses, mailed to the NON-EU CITIZEN mailing address.
---